Dedicated to offering our customers the very best in food and service
The White Hart offers our customers a warm and friendly welcome, great food and a variety of wines and ales to choose from. Our charming pub is located in the beautiful scenic village of Denmead and boasts one of the largest pub gardens in the area.
Recently refurbished to a high standard, the White Hart is an ideal venue for a quiet, cosy meal or a family get together. We can also cater for parties, special events and weddings. In addition, we offer comfortable overnight accommodation with a full English breakfast.
Dedicated to offering the very best in home cooked traditional food, our extensive menu caters to all tastes. We also offer an array of tasty options for vegetarians, gluten intolerant and allergy sufferers.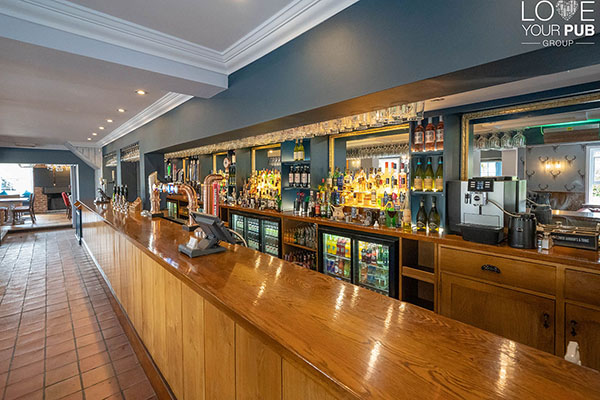 Recent Customer Reviews
"We love coming to this pub on a Friday lunch. Its usually busy which shows its very popular.  The food is good and we always enjoy our visit especially in the summer when we can sit in the lovely big garden"
"Really enjoyed my visit to the White Hart in Denmead. An amazing choice of meals, delicious food, a great atmosphere and friendly service."
"We have visited the White Hart a few times this year and have always been pleased. The menu includes the usual (and expected) favourites but also, some delicious, innovative dishes and a good selection of 'Dishes of the Day' too.
There's a choice of areas to sit in and the atmosphere is welcoming especially the 'see-through' fire. The decor is a comfortable blend of modern and traditional. It's large enough for families and groups as well as couples.
"Been a couple of times and the food was lovely. Nice size portions and friendly staff.  Not a cheap option but didnt mind paying a little extra for great food! Definitely worth a visit every now and again can't wait to go back and try something else!!"
"Booked a party of 17 in at the white hart, got there and first noticed nearly the whole pub was set up for Xmas parties, and they had also put on a DJ for dancing too after.
Staff were really friendly and gave great service. The food was very good especially considering it was mass catering that night. None of the food tasted processed and was freshly cut meat. There was also a generous amount. It all arrived hot. Will definately be back next year"
"This is a family pub in the lovely area of Denmead with a good outside space for children. Food is good pub grub featuring all the familiar favourites. I have visited many times over many years, recently I have sampled the salads – very fresh was delightful, also the ribs were a winner, very reasonably price. The cheese ploughman's was also very good. The furniture inside is not particularly inviting lots of pine table and chairs, not comfortable – very hard. There are a few leather sofas and chairs some showing signs of wear and tear. Well worth a visit!"